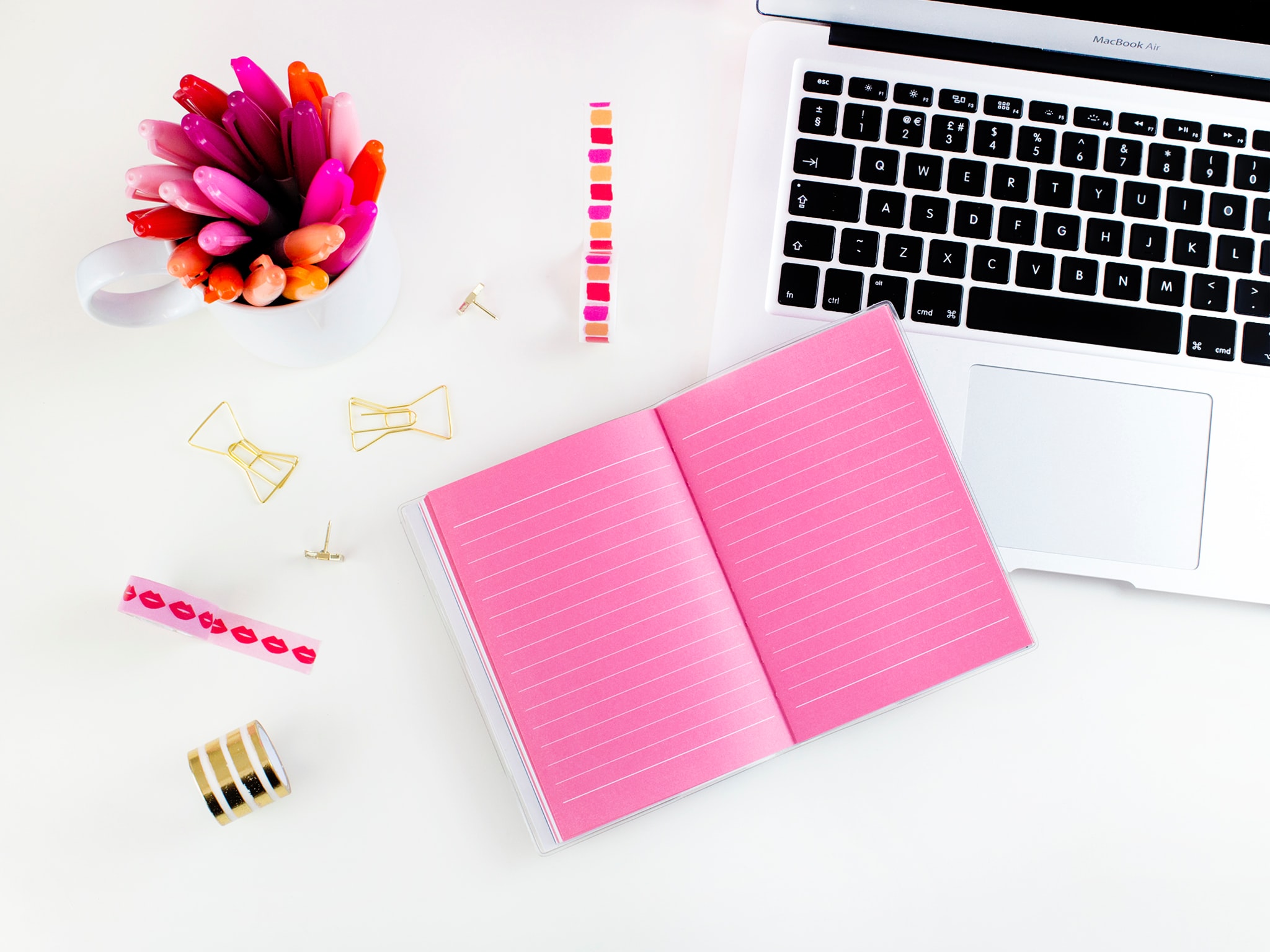 How To Create An SEO-Friendly Content Calendar?
Focusing on the creation of relevant content topics, based on keyword research and competitive analysis can elevate your website above everyone else's in search results.
What Is A Content Calendar?
A content calendar is a timeline of your upcoming content initiatives. It is a detailed content mapping plan of the blog posts and case studies you're planning to write, social media captions, promotional content, and more. A content calendar can help you stay organized and consistent with your posting schedule, inviting more traffic and engagement.
Why Should Your Content Calendar Be SEO Friendly?
You can have a beautiful website with lots of creative content, but if it isn't SEO friendly, search engines won't rank it on Google, and no one would discover it.
Around 60% of marketers have reported that they generate the highest number of leads through inbound marketing (SEO friendly blog posts, for example). If you want similar results, you must optimize the content of your website for search engines.
It is not enough to write and publish content consistently if you have no idea who your audience is and what keywords they are searching for.
While keeping the buyer's journey and user intent in mind, focusing on the creation of relevant content topics, based on keyword research and competitive analysis can elevate your website above everyone else's in search results.
Building a content calendar with a clear and definite goal of SERP domination pays off in the long run.
What To Include In A Content Calendar?
Every brand or organization has a specific, unique calendar because the content varies according to its goals and objectives. Nevertheless, there are a few fundamental things that every content calendar should include to make sure that you produce SEO friendly content.
Let's see a few of these general things that every content calendar should have:
Content Topic
The content topic should match the user's search intent. This helps to narrow down relevant keywords in your keyword research and sets the tone of the article. In addition, you can divide content topics into the buyer's journey phases: awareness, consideration, and decision. Having a specific topic and target audience in mind can really set the difference between average content and highly targeted and engaging content.
Type Of Content
It is essential to specify the kind of content that you will be creating. For example, decide if your content is meant to be seasonal (Fall Tips, Christmas Gift Guides) or evergreen (How To Manage Your Time, Tips For Digital Marketing).
Specifying the type of your content can help plan your content efforts in advance. For example, if you research and add seasonal topics to your calendar, it can make it easier for your team to incorporate events that matter to your audience.
Keyword Research
Keyword research is the backbone of your SEO and content strategy. When deciding on the right keywords to include in your content, it's vital to know the search volume and keyword difficulty of each targeted keyword.
High search volume keywords can generate more exposure, but they are difficult to rank for because everyone in your industry is working on them. Chances are that well-established sites are already using these keywords, making it difficult for you to get your website to show up for these keywords.
Therefore, it's important to find a middle ground of targeting high volume keywords with relatively low difficulty. The lower the difficulty of a keyword, the easier it will be to rank. It can also be helpful to check which keywords competitors are ranking for, for the same topic to understand your ranking potential.
Read more about how to do keyword research for content ideas.
Main Keyword
Ideally, your main keyword is one that resonates with the theme of your content. Your main keyword should have a relatively high search volume and low keyword difficulty. You can incorporate your main keyword in the title of your blog post, in headings and subheadings, and in the body of the content itself. Just make sure to not overdo it. Keywords should appear naturally in your content since you are not only optimizing for search engines, but also for users.
Secondary Keywords
The secondary keywords are related to your content's theme and help search engines understand the context of your page better.
So for every kind of content that you write, find related keywords and if possible, choose 3-4 associated words that support the main keyword and include them in your content.
Relevant Keywords In H1 And H2
Using keywords in headings like H1 and H2 will help search engines understand the structure of your content better. Make sure that your headings are consistent throughout the content, to increase your chances of appearing in Google's featured snippets. Sometimes Google favors numbered listicles, tables, or questions and answers for specific queries, so make sure to Google your keywords in advance to find out how you can match your content with Google's results.
Questions From Search
Sometimes Google offers multiple leading questions interpreted from the original query to provide more actionable results from search queries.
For example, suppose someone searches for "vegan foods". In that case, Google might show related queries to narrow down the search intent. Search results might include these questions and answers: "what vegan foods to try this season" or "benefits of vegan foods".
These search predictions are based on related keywords. Understanding the users' intent and answering questions from search in your content, may help you improve the probability of ranking higher on Google.
Google Suggestions
Google suggestions, also known as Google autocomplete, can complete search queries as users type them in the search box or can be displayed on the bottom of the page. It is essential to understand what kind of information Google suggests to look for next, based on your search query, so you can create content that aligns with the search intent better.
Anchor Texts To Include to Other Blog Posts and Pillar Pages
Internal linking is crucial for your blog posts and content strategy to maintain the navigational flow and make it easier for Google to crawl the pages of your website.
Make sure to interlink all the relevant pages in your blog posts. It is also helpful to include links to high-authority external pages in your content, to provide added value to your audience.
Examples From Competitors That Rank On The First Page
Exploring websites that rank in top search results for your chosen topic and keywords can give you a lot of insights. Try to answer these questions for your competitors: Does their content offer no-nonsense, short snippets, or long-form articles? Do your competitors use a lot of visual images and videos? Do they include bulleted points or numbered lists in their content?
Scope out your competition and see why the top 3 search results are doing better than your piece for the same topic.
The Length Of The Document
Specifying the length of the document before-hand can help to build the structure of the article. It is believed that articles with 1200 words or more get more exposure and engagement. This is because long written articles can make your piece look like an expert opinion. Not every article needs to be that long, but it's good to check on the content length of top-ranking competitors to know what your content length should aim for.
SEO Friendly URL
URLs are also an important factor in search engine optimization. Try to keep them clean and short, with your focused keyword in your URL. Maintaining the correct URL length is also important as Google will shorten your URL after 512 pixels. You can preview your URL, meta title, and meta description in advance with this tool.
How To Do Keyword Research For A Content Calendar?
Several keyword research tools can help you find the best fitting keywords for your content calendar topics. If you have a large amount of content to publish, it is advisable to research and map your content efforts in advance.
This is one of the most popularly used Keyword finders. Mangools offers detailed information about each keyword, ranks them by popularity, and can even show you the keywords used by competitors' sites.
They have three packages to choose from: Basic, Premium, and Agency that unlock additional features with every upgrade. The best part is that they have a 48-hour money-back guarantee if you are not satisfied with their services.
Along with keyword suggestions, search questions, and traffic analysis, Ahrefs also gives relevant keywords for different platforms: Amazon, Bing, and YouTube. With their website authority checker, you can also check the DR (Domain Rating) of any website to view its backlink profile's strength.
With Ahref's content explorer, you can pull some of the best content ideas on the internet to make your content outperform the competitors in your niche.
Semrush was recognized as the best SEO suite, according to the 2019 Search Awards. Like Phillips, HP, and eBay, many leading companies use Semrush for their SEO and content marketing strategy.
SEMRush also allows users to generate a comprehensive backlink report and lets you compare backlinks reports of up to 5 domains!
If the paid tools above are over your budget, you can try using UberSuggest that offers keyword reports, content ideas, an SEO analyzer, and competitor analysis for free!
To Conclude
Google's algorithms are constantly changing to deliver better and more efficient results for people's search queries. Google now understands content and search intent and is working hard on providing personalized search results to the users.
Instead of building a new SEO strategy every time you write a new post, create an extensive SEO-optimized content calendar to help you stay focused, organized, and ready to generate more productive results.
We have already outlined some crucial factors to keep in mind when designing your SEO friendly content calendar.
You can also access and download our free content calendar template here. Make a copy of the spreadsheet and start creating your content strategy!