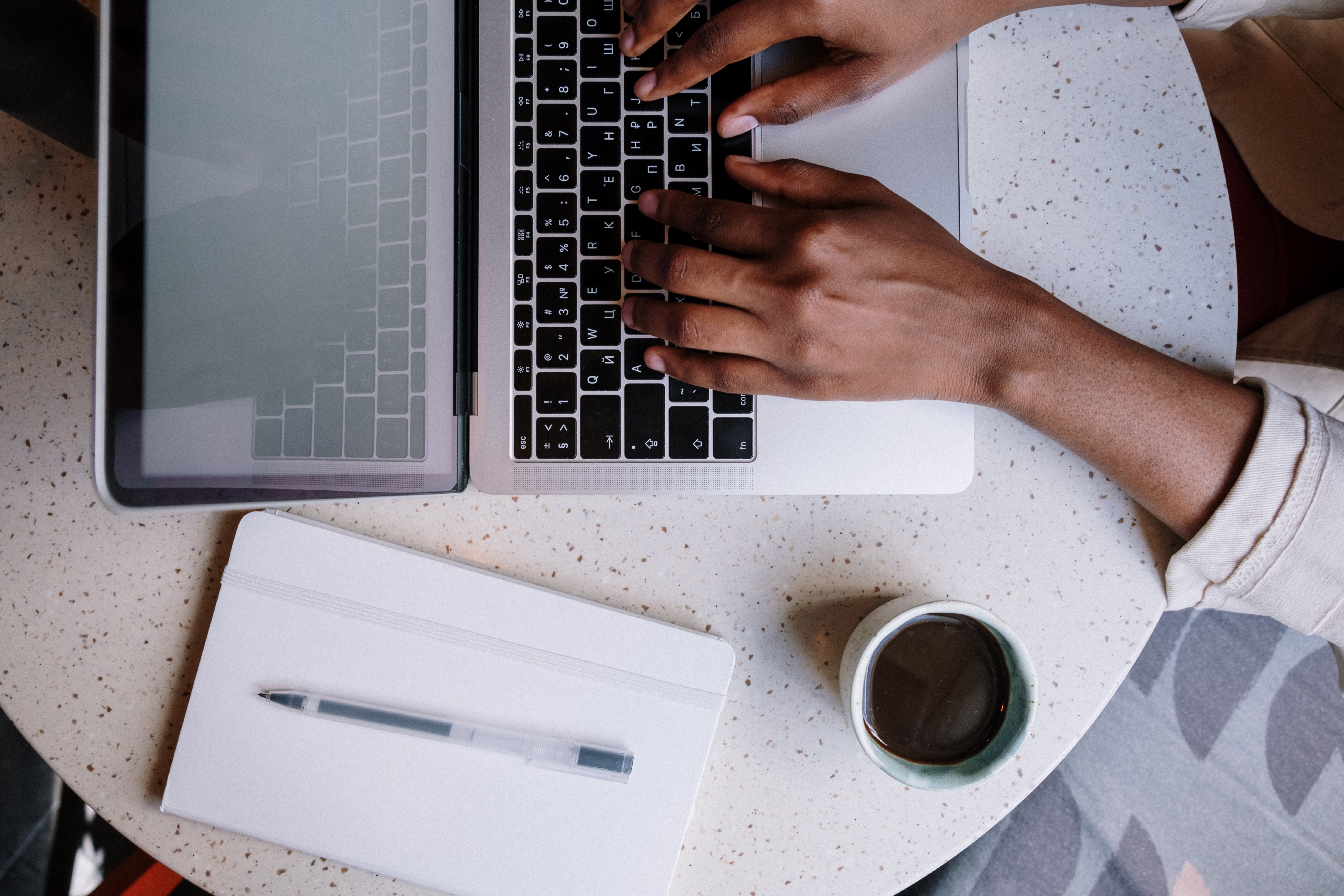 Content Ideation – How To Find SEO Friendly Topic Ideas
An SEO-friendly content ideation process is an essential step when setting up your content marketing strategy and planning your content calendar.
Every marketer and content writer wants to write impactful content for their website or small business. People are producing tons of new content each week, but not everyone knows how to create content that will both add value to users and be impactful in terms of conversion optimization. Successful content goes hand in hand with a clear SEO strategy, provides actionable information, has a potentially positive emotional impact where possible, and has a clear call to action.
Before you approach content writing, there are several things to consider: You need to understand your niche, and you need to have a clear vision of who your target audience is. In addition, writing with the user's search intent in mind can help you understand which topics to focus on. 
However, selecting the right blog topic ideas can still be complicated. That's why an SEO-friendly content ideation process is an essential step when setting up your content marketing strategy and planning your content calendar. 
Let's explore how to build and plan a successful content strategy and how to excel at content ideation.
First, let's discuss your readers.
How To Target The Right Audience?
The right audience includes people who are most likely to engage with your content. They are the ones who find the most value in your articles. Trying to identify your audience's pain points, goals and challenges will help you with the creation of a buyer's persona for your articles. Without a target audience in mind, you are very likely to lose sight of your ultimate goal and go haywire with your content creation initiatives.  
Building Your Buyer Persona
Buyer personas are fictional profiles that you make of your ideal customers based on research and competitive analysis. Your buyer's persona can include things like their age, interests, user intent, and the kind of solutions to a problem that they're looking for. This information can help you create content that will bring added-value to readers since you are addressing issues that they are trying to solve.
Identifying Your Niche
A niche is a specific topic or area that you wish to write about. Identifying your blog niche is essential to help you grow your audience quickly and generate more traffic. In addition, focusing on a specific niche will help you narrow down potential content ideas.
Next, let's discuss the types of content that you should focus on when creating a content strategy.
Having Fresh Content On Your Website
Producing frequent and up-to-date content for your website has a lot of benefits. Every time you update your site, it signals to web crawlers that it's time to index your website again for search engines. Frequent indexing increases your chances of getting ranked higher in search results. 
The more traffic your website gets, the more authority your website can gain on SERPs, improving your content's potential visibility.
And of course, with new information on your website comes more significant domain authority potential.  When you write high-quality content on a hot topic or a major customer pain point, it helps build trust among your followers. When readers begin to trust your site, they are more likely to come back to your website and convert as customers. 
This means that content that's updated regularly also has an impact on your ROI. 
Now that we have discussed the importance of writing frequently, let's discuss which type of content you should invest in.
Evergreen Content Vs. Seasonal Content 
Evergreen content is meant to be timeless, relevant, and useful to the readers no matter when it was written. If your content still makes sense to people 1 or 2 years after publication, the chances are that your content is evergreen. However, having an evergreen article on your blog doesn't mean that you "set it and forget it" - since you will still need to update the article to stay relevant over time. 
On the other hand, seasonal content is specific to a particular season or holiday, as the name suggests. An example would be gift guides for the Christmas season or recipes to try on the 4th of July. Seasonal content is suitable for audiences who are well-versed in a specific topic and want to be updated with industry-related news.
There is no 'right' type of content or a guarantee that posting only one type of content would attract more readers. Therefore, depending on your goals and your target audience, a good content strategy will include a mixture of evergreen and seasonal content.
Now we know that both evergreen and seasonal content deserve some love. That's great, but how can we make sure that you come up with the 'right' content ideas for your blog?
Brainstorm Content Ideas
Brainstorming and coming up with new topic ideas for your content marketing strategy may be the hardest thing to do. 
According to research, 32% of marketers have reported a poor content production workflow as their biggest challenge, when creating a content calendar; but it's possible to overcome this issue with the right brainstorming technique. 
The first step is to write as many ideas as you can get.  Keep a notebook or a digital notepad with you at all times to jot down any instant inspiration that you might get. 
Other than that, you can also have a brainstorming session with your team at the workplace. Brainstorming with a team is more helpful since it is easy to generate creative ideas and reach a conclusion faster when you have a second or a third opinion. 
Remember, your content has to be unique and add value to the readers. It should be creative enough to capture the audience's attention and relevant to your blog's niche. 
Investigate Your Competitors
Once you are ready to create the content collateral, be it a blog, article, infographic, or press release, check out what your competitors have done and which type of content ranks on the first page of Google for your primary and secondary keywords. 
Assessing each competitor will give you an idea of what Google thinks is an authoritative page for that specific query, and it will also provide you a good opportunity to fill in any content gaps that your competitors might have missed. 
If you are struggling with potential titles for your blog post, you can generate title topics using dedicated topic generator platforms such as Fat Joe, SEO Blog Title Generator, and CoSchedule. The more creative you are at passing on your message, the more engaged your audience will be. 
Which Tools Can Be Used For Content Ideation? 
In the following section, we have listed different content ideation tools – both paid and free – that you can use according to your needs.
Paid Tools
Buzzsumo
With Buzzsumo's "Content Analyzer" tool, you can effortlessly research the top-performing content on the web, for any keyword or a topic. Simply type the desired keyword or topic and you will get a list of articles and webpages, filtered by social media engagement and number of social shares. This tool can help you understand what the target audience is searching for and what is trending in your industry.
In addition, you can use the "Discover Topics" feature, to generate topic ideas, related keywords, and questions from the web for any given subject.
Mangools KW Finder
Keyword research is usually the most critical part of search engine optimization when building an SEO-friendly content plan. Mangools KW Finder provides a more affordable alternative to expensive keyword research tools like Ahrefs or SEMrush, without compromising the quality of the end results. 
Once you type in your query, you will get all sorts of information like related keywords, keyword difficulty, search volume, search trends, and SERP overview with top-ranking pages and their domain authority. You can also choose to filter queries by questions or Google's autocomplete suggestions, which might be relevant to your topic.
Free Tools
FAQFox
FAQFox shows search results from relevant forum sites, social media platforms, and competitor sites. You can use this tool to better understand what kind of content attracts your audience. This tool is particularly important if you want to know your audience's search intent. You can also use it to get content ideas from the questions users usually ask search engines in your niche. 
UberSuggest
UberSuggest gives you a free limited version to research keywords, search volume, SEO difficulty, and content ideas that are currently ranking on Google. SEO platform that generates new keyword ideas and gives many additional keyword suggestions that go with your topic. 

Answer The Public
If you are curious about what your customers think when they type in a search query, Answer The Public can tune into Google's autocomplete data and find useful search terms and phrases that people use. 
It has a collection of useful consumer insight and data that users can avail to create value-driven content. 

Google Trends
Google Trends is one of the best tools to use if you want to find keywords with high seasonality range. This can help you optimize your content strategy and seasonal blog post ideas based on interest and current trends. In addition, if you are optimizing your content for local search, you can view users' interests by subregions and plan your content roadmap accordingly.
Find My Audience
If your content is mostly on YouTube, the Find My Audience feature will help you to find out your target audience and identify how to reach out to these customers. You can download your audience profile to see detailed insights that can help you inform your organic and paid strategy. 
Key Takeaway
Creating content that not only provides added value to the readers but also ranks well on Google might not be easy. Considering the ever-increasing organic competition, coming up with fresh content ideas can prove to be a challenge.
However, equipped with the right tools and a clear SEO-friendly content strategy, marketers can continue to come across fresh topics and ideas for their target audience. 
Want to know more about SEO and content strategy but not sure how to proceed? Book a free SEO consultation today.